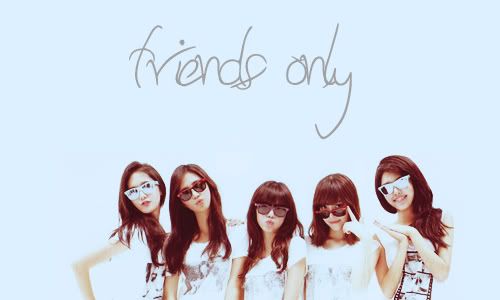 100% Friends Locked as of May 21 2009

Please answer the following questions if you want to add me
because i would want to know each and everyone of you better
1. What's your name?
2. Which country are you from?
3. Where did you find my journal?
4. Anything you want to say?
5. Why are you friending me?
6. *new question* any source of communication?? pm me about this (could be gmail, yahoo, msn or anything. or maybe we have met in any forum, tell me what forum that is)

if you are going to add me because of my fics/fanarts, then i'll be giving you a maximum of 2 days to give at least one comment on any fanfic i've written/ fanart i've drawn or else you wont be able to view any of it. there are only a few people who left comments here after i freind-locked this journal, so i'm making this new rule.